The Game Awards 2023 adayları TSİ 20:00 sıralarında yapılan resmi açıklama ile duyuruldu. Peki bu yılın merakla beklenen şovunda dağıtılacak olan ödüller için adaylıklar hangi oyunlardan oluşuyor? Detaylar haberimizde.
---
İlginizi Çekebilir: Golden Joystick Awards 2023 Kazananları Belli Oldu
---
The Game Awards 2023 Adayları Belli Oldu
The Game Awards 2023, 7 Aralık 2021 Perşembe günü, Los Angeles şehrindeki Microsoft Tiyatro Alanı sahnesinde düzenlenecek. Şov, oyuncular olarak bizler için pek çok açıdan önem arz ediyor. Yapılacak yeni duyuruların ve halihazırda duyurulmuş olan oyunlar hakkında güncel haberler almanın yanı sıra, yıl içerisinde çıkmış olan oyunlar da sergiledikleri performansa göre ödüllendirilecekler. Bu yıl da yine Yılın Oyunu için sıkı bir çekişmenin bizleri bekliyor olması, elbette heyecanı arttırıyor.
The Game Awards 2023 adayları kategorilerinin geneline baktığımızda, adaylık konusunda Alan Wake 2 ve Baldur's Gate 3 arasında sıkı bir çekişmenin yaşanacağını görebiliyoruz. Her iki oyun da ayrı ayrı sekizer adaylık ile başı çekiyorlar. Arkalarından gelen Spider-Man 2 yedi, Super Mario Bros. Wander altı, The Legend of Zelda: Tears of the Kingdom beş ve Resident Evil 4 de dört ayrı kategoride aday gösterilmiş durumda.
Hem tüm kategoriler hem de kategorilere göre adaylar listesine aşağıdan göz atabilecek olup, oylarınızı da buradan kullanabiliyorsunuz.
Yılın Oyunu
Alan Wake 2 (Remedy Entertainment/Epic Games Publishing)
Baldur's Gate 3 (Larian Studios)
Marvel's Spider-Man 2 (Insomniac Games/SIE)
Resident Evil 4 (Capcom)
Super Mario Bros. Wonder (Nintendo EPD/Nintendo)
The Legend of Zelda: Tears of the Kingdom (Nintendo EPD/Nintendo)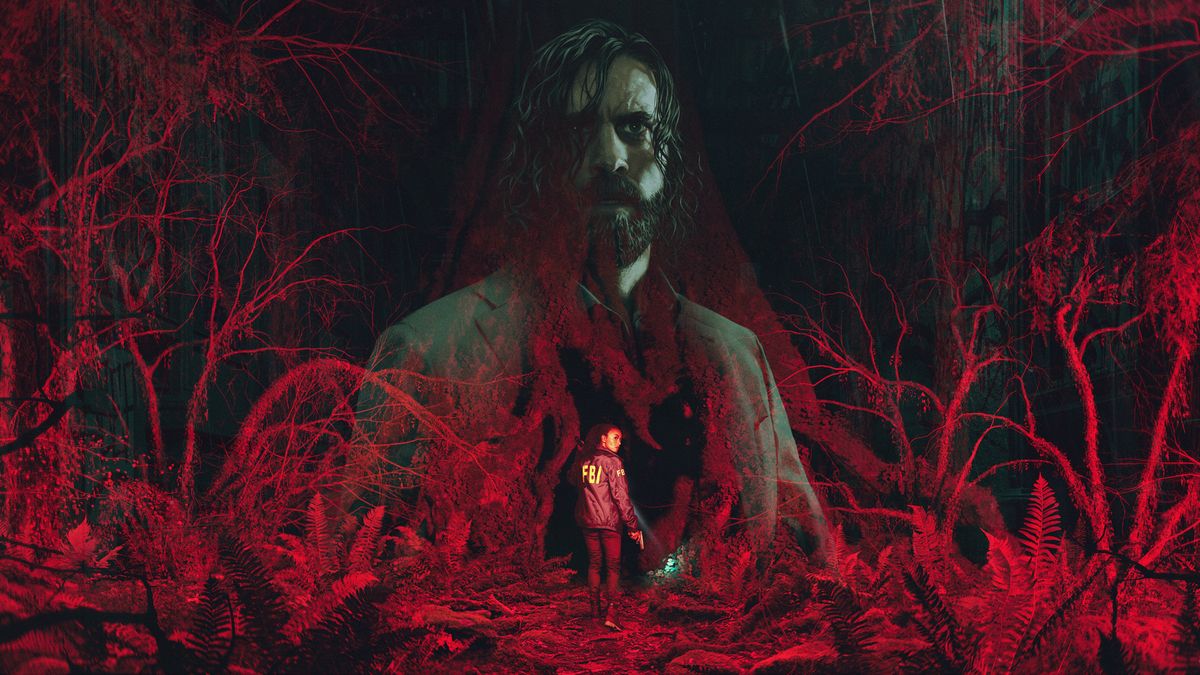 En İyi Oyun Yönetimi
Alan Wake 2 (Remedy Entertainment/Epic Games Publishing)
Baldur's Gate 3 (Larian Studios)
Marvel's Spider-Man 2(Insomniac Games/SIE)
Super Mario Bros. Wonder (Nintendo EPD/Nintendo)
The Legend of Zelda: Tears of the Kingdom (Nintendo EPD/Nintendo)
En İyi Uyarlama
Castlevania: Nocturne (Powerhouse Animation/Netflix)
Gran Turismo (PlayStation Productions/Sony Pictures)
The Last of Us (PlayStation Productions/HBO)
The Super Mario Bros. Movie (Illumination/Nintendo/Universal Pictures)
Twisted Metal (PlayStation Productions/Peacock)
En İyi Hikaye Anlatımı
Alan Wake 2 (Remedy Entertainment/Epic Games Publishing)
Baldur's Gate 3 (Larian Studios)
Cyberpunk 2077: Phantom Liberty (CD Projekt Red)
Final Fantasy XVI (Square Enix)
Marvel's Spider-Man 2 (Insomniac Games/SIE)
En İyi Sanat Yönetimi
Alan Wake 2 (Remedy Entertainment/Epic Games Publishing)
Hi-Fi Rush (Tango Gameworks/Bethesda Softworks)
Lies of P (Round8 Studio/Neowiz Games)
Super Mario Bros. Wonder (Nintendo EPD/Nintendo)
The Legend of Zelda: Tears of the Kingdom (Nintendo EPD/Nintendo)
En İyi Albüm ve Müzik
Alan Wake 2, Besteci Petri Alanko (Remedy Entertainment/Epic Games Publishing)
Baldur's Gate 3, Besteci Borislav Slavov (Larian Studios)
Final Fantasy XVI, Besteci Masayoshi Soken (Square Enix)
Hi-Fi Rush, Ses Yönetmeni Shuichi Kobori (Tango Gameworks/Bethesda Softworks)
The Legend of Zelda: Tears of the Kingdom, Nintendo Sound Team tarafından bestelendi (Nintendo EPD/Nintendo)
En İyi Ses Tasarımı
Alan Wake 2 (Remedy Entertainment/Epic Games Publishing)
Dead Space (Motive Studio/EA)
Hi-Fi Rush (Tango Gameworks/Bethesda Softworks)
Marvel's Spider-Man 2 (Insomniac Games/SIE)
Resident Evil 4 (Capcom)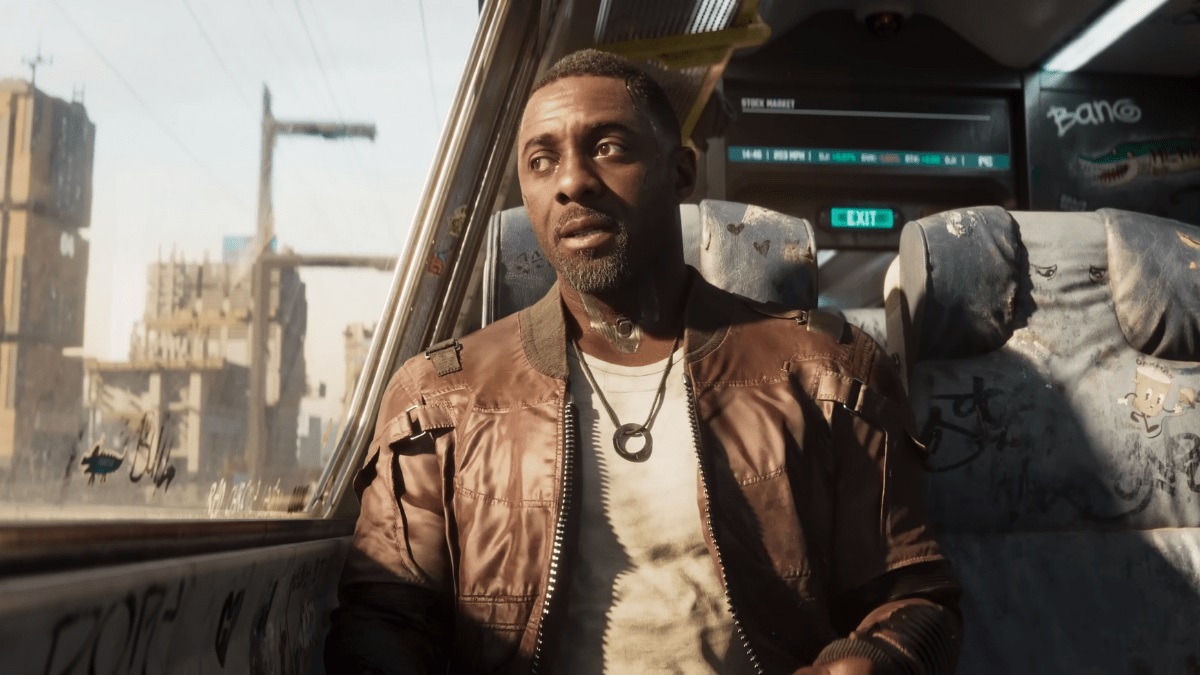 En İyi Performans
Ben Starr, Final Fantasy XVI
Cameron Monaghan, STAR WARS Jedi: Survivor
Idris Elba, Cyberpunk 2077: Phantom Liberty
Melanie Liburd, Alan Wake 2
Neil Newbon, Baldur's Gate 3
Yuri Lowenthal, Marvel's Spider-Man 2
Erişilebilirlikte Yenilikçilik
Diablo IV (Blizzard Entertainment)
Forza Motorsport (Turn 10 Studios/Xbox Game Studios)
Hi-Fi Rush (Tango Gameworks/Bethesda Softworks)
Marvel's Spider-Man 2 (Insomniac Games/SIE)
Mortal Kombat 1 (NetherRealm Studios/WB Games)
Street Fighter 6 (Capcom)
Etki Yaratan Oyunlar
A Space for the Unbound (Mojiken Studio/Toge Productions/Chorus)
Chants of Sennaar (Rundisc/Focus Entertainment)
Goodbye Volcano High (KO_OP)
Tchia (Awaceb/Kepler Interactive)
Terra Nil (Free Lives/Devolver Digital/Netflix)
Venba (Visai Games)
En İyi Devamlılığı Olan Oyun
Apex Legends (Respawn Entertainment/EA)
Cyberpunk 2077 (CD Projekt Red)
Final Fantasy XIV (Square Enix)
Fortnite (Epic Games)
Genshin Impact (HoYoverse)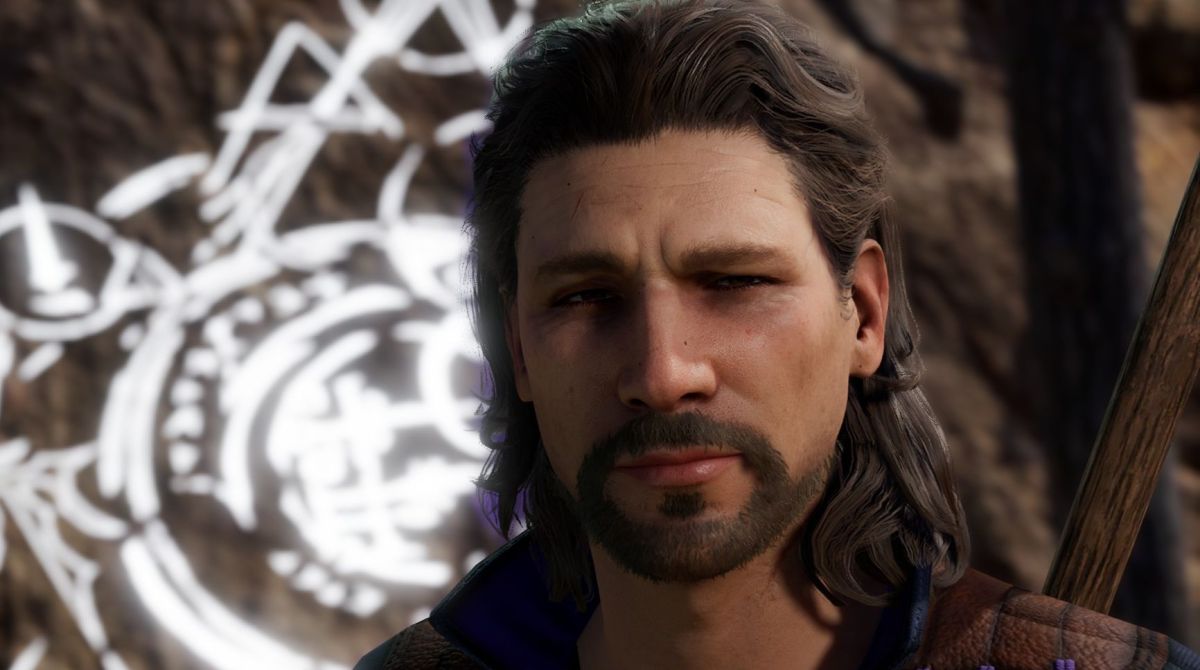 En İyi Topluluk Desteği
Baldur's Gate 3 (Larian Studios)
Cyberpunk 2077 (CD Projekt Red)
Destiny 2 (Bungie)
Final Fantasy XIV (Square Enix)
No Man's Sky (Hello Games)
En İyi Bağımsız Oyun
Cocoon (Geometric Interactive/Annapurna Interactive)
Dave the Diver (MINTROCKET)
Dredge (Black Salt Games/Team 17)
Sea of Stars (Sabotage Studio)
Viewfinder (Sad Owl Studios/Thunderful Publishing)
En İyi Başlangıç Yapan Bağımsız Oyun
Cocoon (Geometric Interactive/Annapurna Interactive)
Dredge (Black Salt Games/Team 17)
Pizza Tower (Tour de Pizza)
Venba (Visai Games)
Viewfinder (Sad Owl Studios/Thunderful Publishing)
En İyi Mobil Oyun
Final Fantasy VII: Ever Crisis (Applibot/Square Enix)
Honkai: Star Rail (HoYoverse)
Hello Kitty Island Adventure (Sunblink Entertainment)
Monster Hunter Now (Niantic/Capcom)
Terra Nil (Free Lives/Devolver/Netflix)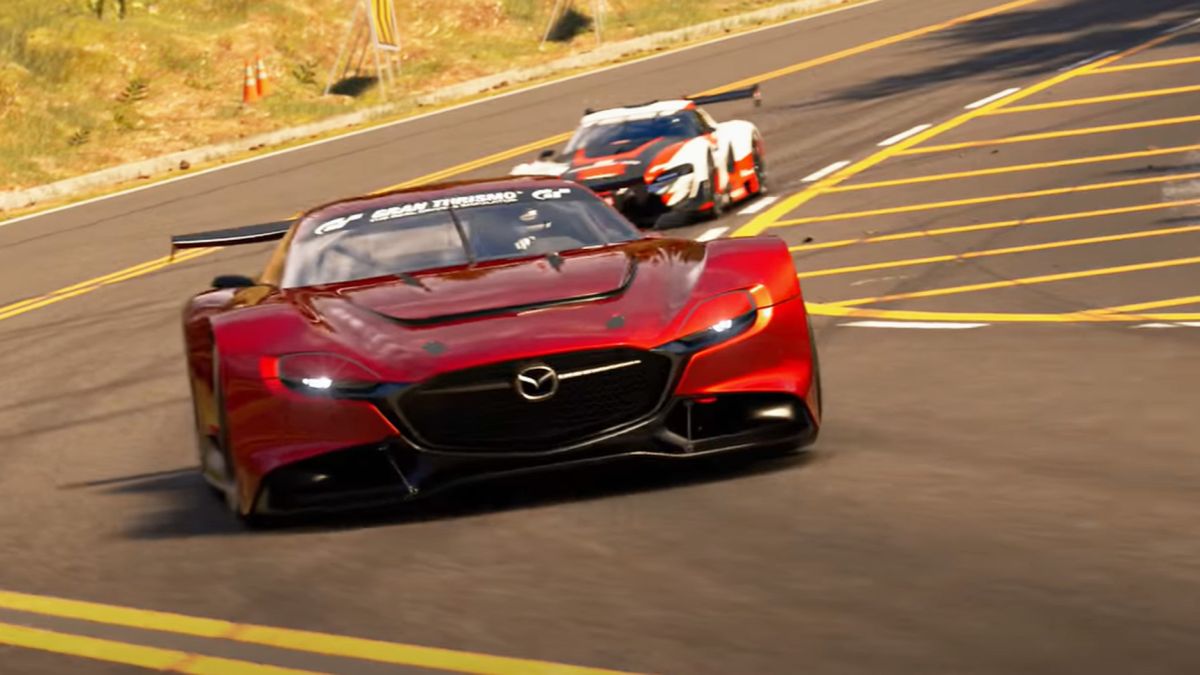 En İyi Sanal Gerçeklik / Arttırılmış Gerçeklik Oyunu
Gran Turismo 7 (Polyphony Digital/SIE)
Humanity (tha LTD/Enhance Games)
Horizon Call of the Mountain (Guerrilla Games/Firesprite/SIE)
Resident Evil Village VR Mode (Capcom)
Synapse (nDreams)
En İyi Aksiyon Oyunu
Armored Core VI: Fires of Rubicon (FromSoftware/Bandai Namco)
Dead Island 2 (Dambuster Studios/Deep Silver)
Ghostrunner 2 (One More Level/505 Games)
Hi-Fi Rush (Tango Gameworks/Bethesda Softworks)
Remnant 2 (Gunfire Games/Gearbox Publishing)
En İyi Aksiyon / Macera Oyunu
Alan Wake 2 (Remedy Entertainment/Epic Games Publishing)
Marvel's Spider-Man 2 (Insomniac Games/SIE)
Resident Evil 4 (Capcom)
Star Wars Jedi: Survivor (Respawn Entertainment/EA)
The Legend of Zelda: Tears of the Kingdom (Nintendo EPD/Nintendo)
En İyi Rol Yapma Oyunu
Baldur's Gate 3 (Larian Studios)
Final Fantasy XVI (Square Enix)
Lies of P (Round8 Studio/Neowiz Games)
Sea of Stars (Sabotage Studio)
Starfield (Bethesda Game Studios/Bethesda Softworks)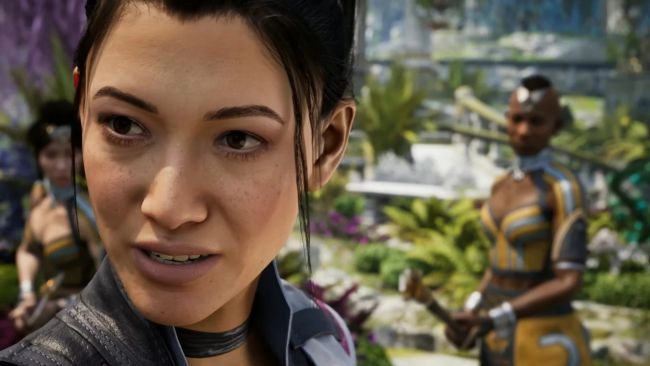 En İyi Dövüş Oyunu
God of Rock (Modus Studios Brazil/Modus Games)
Mortal Kombat 1 (NetherRealm Studios/WB Games)
Nickelodeon All-Star Brawl 2 (Ludosity/Fair Play Labs/GameMill Entertainment)
Pocket Bravery (Statera Studio/PQube)
Street Fighter 6 (Capcom)
En İyi Aile Oyunu
Disney Illusion Island (Dlala Studios/Disney)
Party Animals (Recreate Games)
Pikmin 4 (Nintendo EPD/Nintendo)
Sonic Superstars (Arzest/Sonic Team/Sega)
Super Mario Bros. Wonder (Nintendo EPD/Nintendo)
En İyi Simülasyon / Strateji Oyunu
Advance Wars 1+2: Re-Boot Camp (WayForward/Nintendo)
Cities: Skylines II (Colossal Order/Paradox Interactive)
Company of Heroes 3 (Relic Entertainment/Sega)
Fire Emblem Engage (Intelligent Systems/Nintendo)
Pikmin 4 (Nintendo EPD/Nintendo)
En İyi Spor / Yarış Oyunu
EA Sports FC 24 (EA Vancouver/EA Romania/EA Sports)
F1 23 (Codemasters/EA Sports)
Forza Motorsport (Turn 10 Studios/Xbox Game Studios)
Hot Wheels Unleashed 2: Turbocharged (Milestone)
The Crew Motorfest (Ubisoft Ivory Tower/Ubisoft)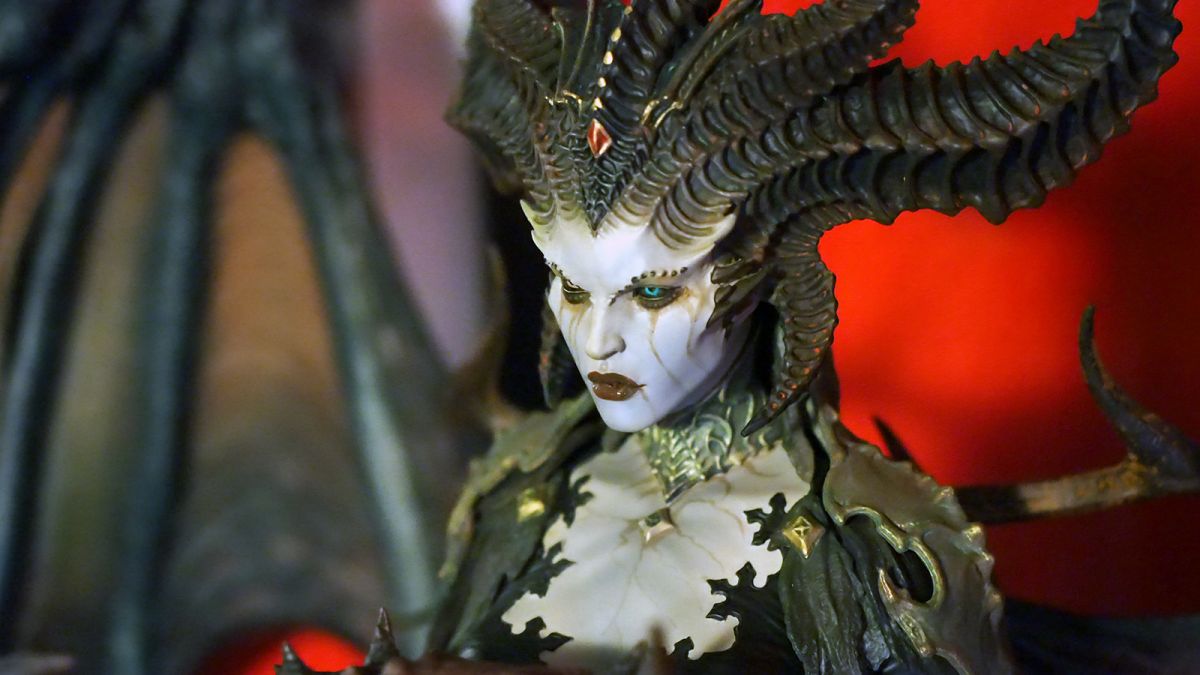 En İyi Çok Oyunculu Oyun
Baldur's Gate 3 (Larian Studios)
Diablo IV (Blizzard Entertainment)
Party Animals (Recreate Games)
Street Fighter 6 (Capcom)
Super Mario Bros. Wonder (Nintendo EPD/Nintendo)
En Çok Beklenen Oyun
Final Fantasy VII Rebirth (Square Enix)
Hades II (Supergiant Games)
Like A Dragon: Infinite Wealth (Ryu Ga Gotoku Studio/Sega)
Star Wars Outlaws (Massive Entertainment/Ubisoft)
Tekken 8 (Bandai Namco/Arika)
Yılın İçerik Üreticisi
IronMouse
PeopleMakeGames
Quackity
Spreen
SypherPK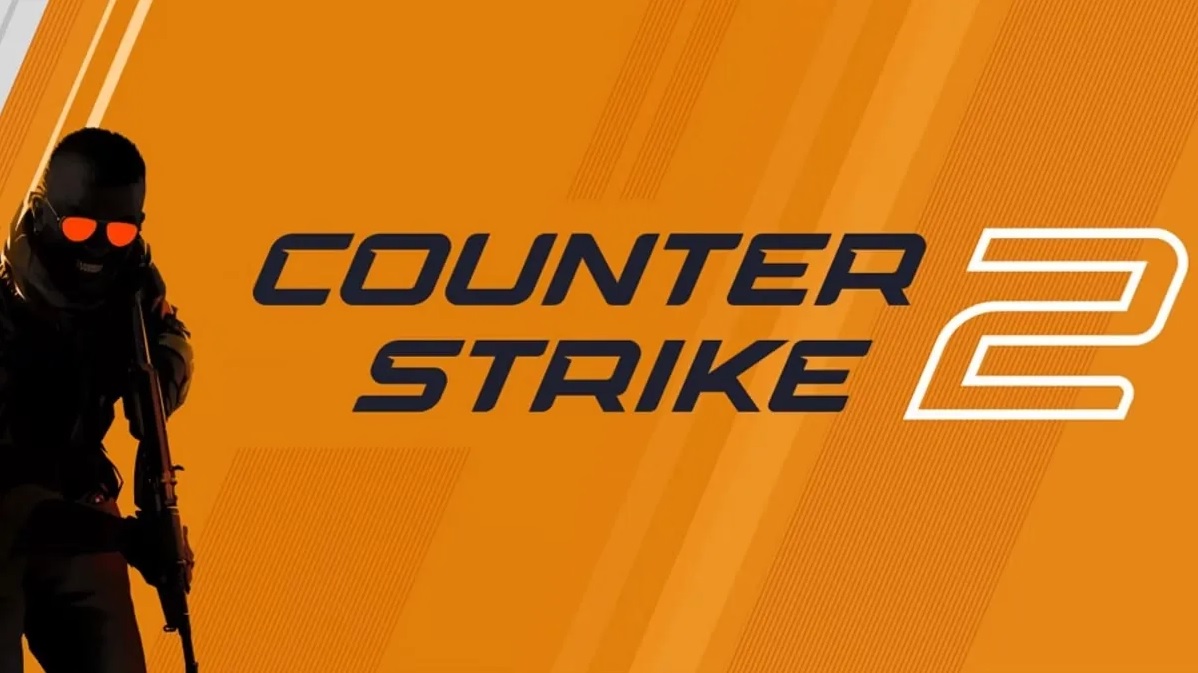 En İyi eSpor Oyunu
Counter-Strike 2 (Valve)
Dota 2 (Valve)
League of Legends (Riot Games)
PUBG Mobile (LightSpeed Studios/Tencent Games)
Valorant (Riot Games)
En İyi eSpor Oyuncusu
Lee "Faker" Sang-hyeok (League of Legends)
Mathieu "ZywOo" Herbaut (CS:GO)
Max "Demon1" Mazanov (Valorant)
Paco "HyDra" Rusiewiez (Call of Duty)
Park "Ruler" Jae-hyuk (League of Legends)
Phillip "ImperialHal" Dosen (Apex Legends)
En İyi eSpor Takımı
Evil Geniuses (Valorant)
Fnatic (Valorant)
Gaimin Gladiators (Dota 2)
JD Gaming (League of Legends)
Team Vitality (Counter-Strike)
En İyi eSpor Koçu
Christine "potter" Chi (Evil Geniuses – Valorant)
Danny "zonic" Sorensen (Team Falcons – Counter-Strike)
Jordan "Gunba" Graham (Florida Mayhem – Overwatch)
Remy "XTQZZZ" Quoniam (Team Vitality – Counter-Strike)
Yoon "Homme" Sung-young (JD Gaming – League of Legends)
En İyi eSpor Etkinliği
2023 League of Legends World Championship
Blast.tv Paris Major 2023
EVO 2023
The International Dota 2 Championships 2023
VALORANT Champions 2023